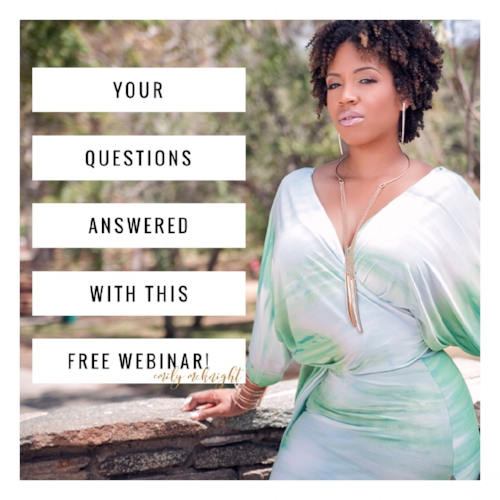 "Knowing the difference between who to cut off and who to be patient with --- is everything!"
Available from
April 25 - April 30, 2017
Periodically, I will have a post or a video with an unexpected large response. This week, it became evident that most of my single friends are having a hard time knowing the difference between when you should cut a person off and move on, and when you should wait things out, patiently.
Well, as your coach, I am always here to help. However sometimes, I simply don't have the bandwidth to answer everyone's email, DM or call, all at once. Here's what I CAN do. Sign up below to receive your FREE webinar, which is available for download from now until April 30th. Should you still need personalized help with your situation, return to the "work with me" page for personal consultation rates. I can have you on my calendar by next week. Be blessed.
XOXO,
Em